Join us
It is with great pleasure that we invite you to attend The Virtual Congress on 'The Newcomers' in Diabetes (VCND2022) which will take place 23 March 2022.
'The Newcomers' in Diabetes 2022 will provide clinicians and biologists with state-of-the-art recommendations regarding patient care and insights into controversies and novel therapeutic perspectives in the field of diabetes.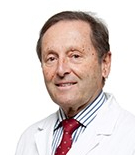 Professor Paolo Pozzilli, MD
Conference Chair
READ MORE
REGISTER NOW
VIRTUAL CONGRESS
SPONSORSHIP OPTIONS
Contact Us
Please drop us a line with any questions or comments you may have.

We look forward to hearing from you.